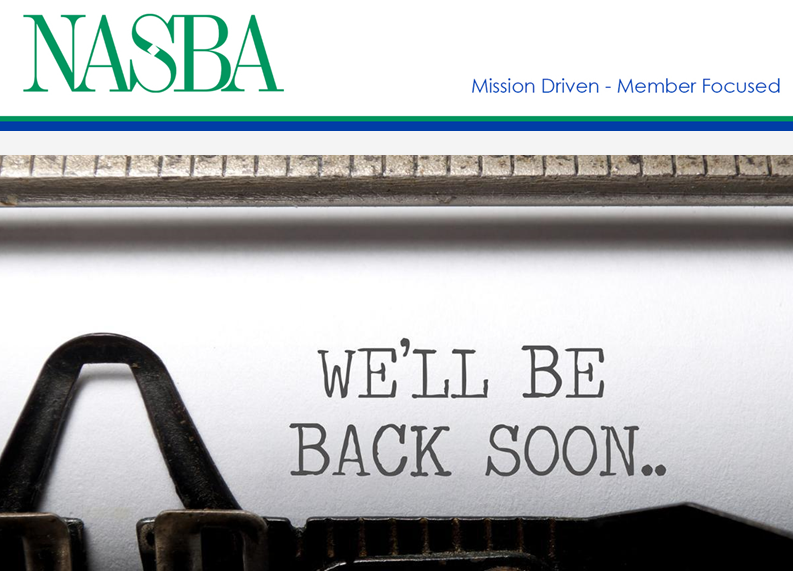 Fri, 08/11/2023 - 00:00
CPA Exam Candidates:
In preparation for CPA Evolution, the Gateway System will be unavailable from August 25, 2023 to August 28, 2023. The system will be available on August 29, 2023.
You WILL NOT have access to your NASBA CPA Portal account during this time. If you are scheduled to take the CPA Exam during this time, please print or download your Notice to Schedule (NTS) form before the scheduled outage. If you do not have a NTS form, you will not be able to take the test.
Please review your score information for the August 23 score release before the system outage. You will not be able to review your score information through your NASBA CPA Portal account during the system outage.
Also, please keep in mind the Gateway system will be completely unavailable. Neither NASBA nor your accountancy board will have access to your NTS information. 
We appreciate your patience and understanding during this transition. If you should have any questions or concerns, please email us at cpaexam@nasba.org or call us at 1-800-CPA-EXAM.
 Sincerely,
 The NASBA Examinations Team